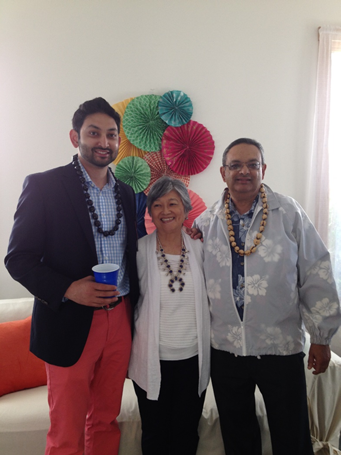 Let me introduce myself…
I'm Bhadra Patel and this is my wife Doris
and our son Vijay and Sanjay
I'm from India, Doris is from Hawaii, and
Vijay and Sanjay were born here in Fullerton, CA, USA , where we live.
I'm also an Internet marketer, a e-commerce store owner and an affiliate Marketer too.
I am a retired electrical engineer and worked for Hughes Aitcraft and Raytheon systems for 22 years. I was involved in designing information systems for both US and international customers.
I also consulted with various companies in information systems and management.
since my retirement i have built various affiliate websites and have a decent following in facebook
I have an active amazon store and sell mainly family products
Enough about me.
Here's hoping I can get to know you too some day.
Warmest Regards
Want to learn even more? Join former factory worker turned million-dollar marketer, John Thornhill, as he reveals his proven system for building your own successful online business.